Summit County, Colorado; Gore Range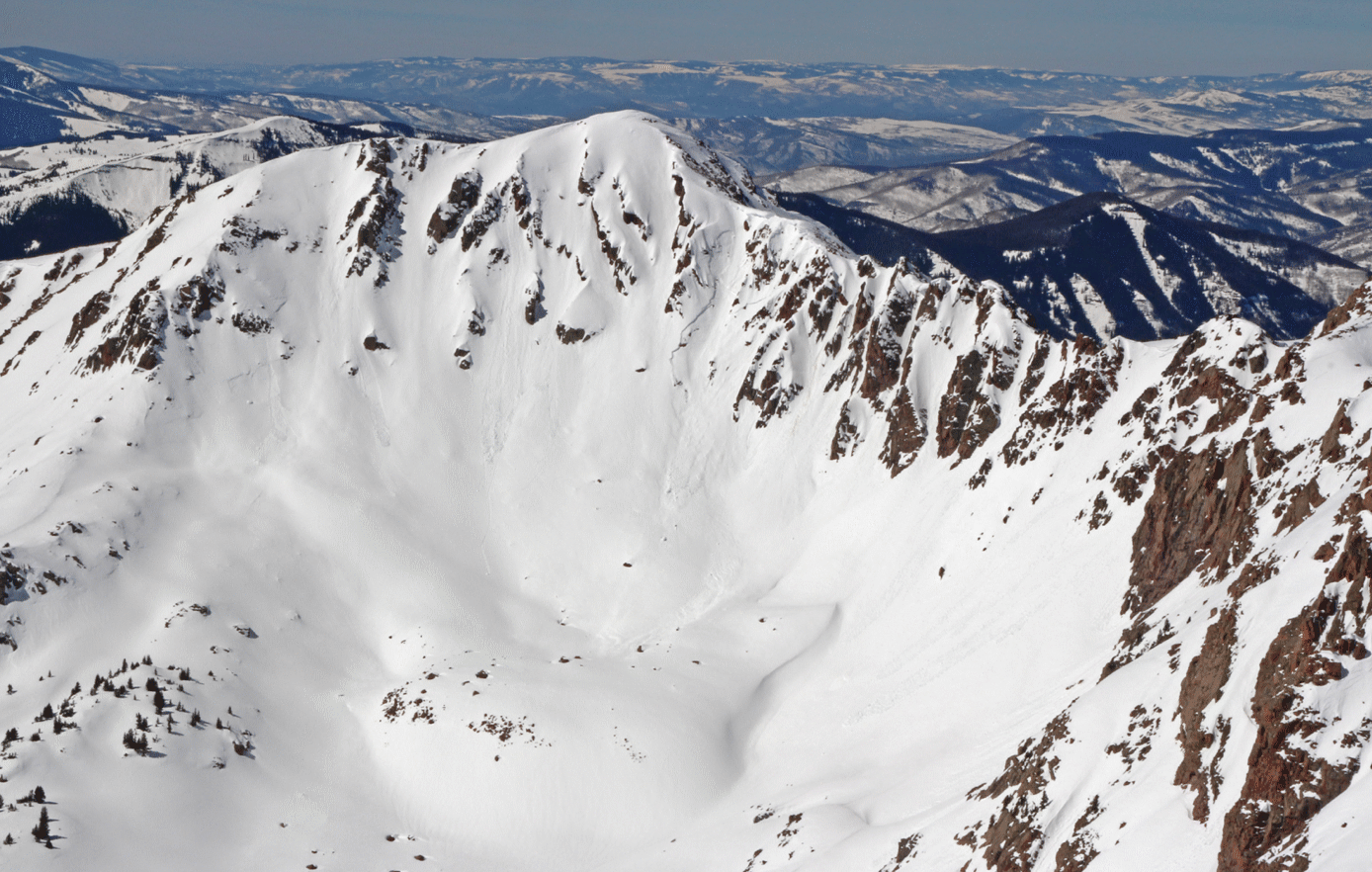 The compelling east face of North Tenmile Peak (aka West Deming).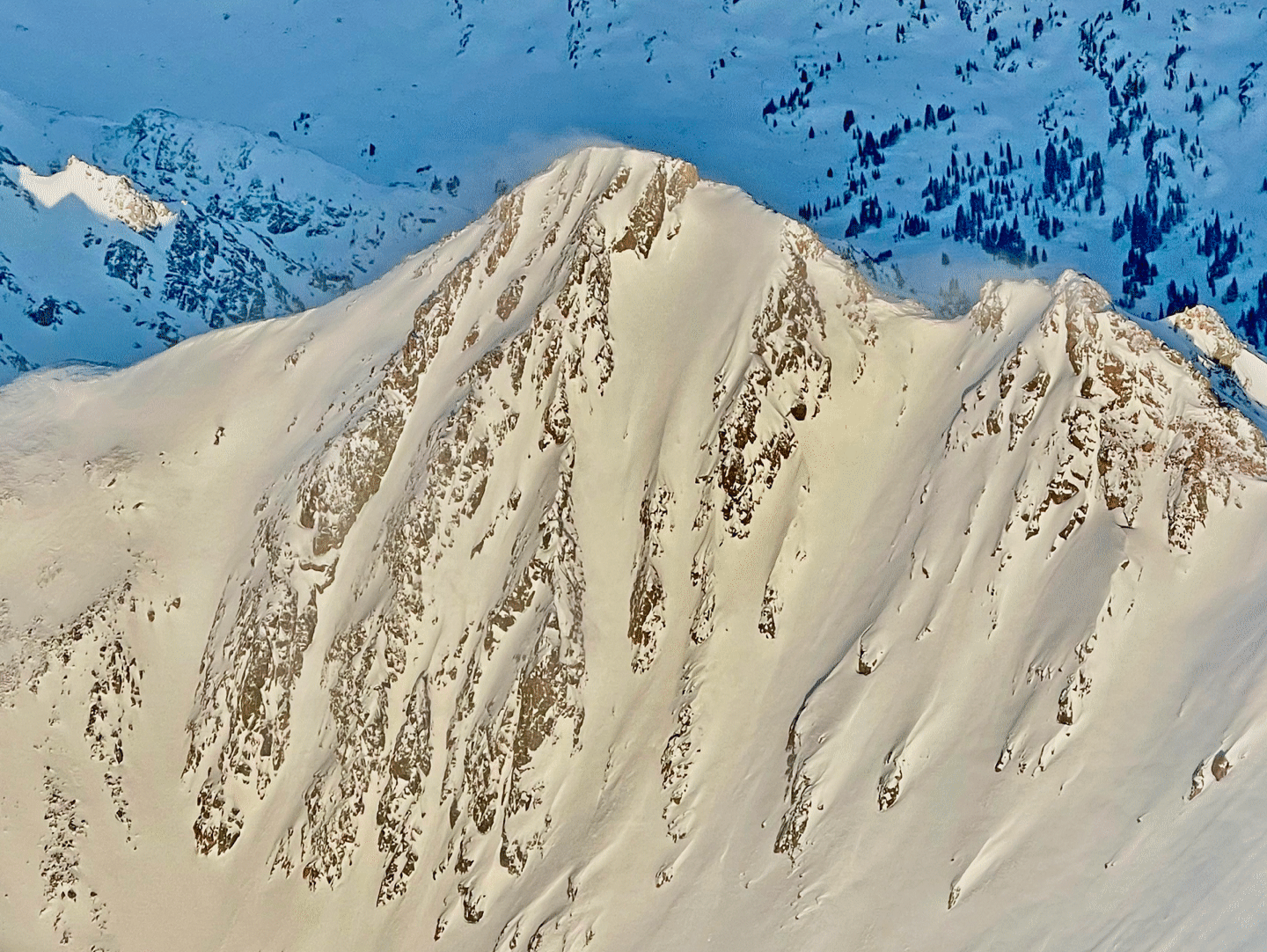 The south face of Peak Z. Aerial photo by Joel Paula.

I include here some lines that are not strictly in Summit County, but take off from summits that are on or very close to the county line or start from trailheads in the county.
The southern group of Buffalo, Deming, Red, Rain, and Keller are very easy to get to, as one starts from either Frisco or Silverthorne on well-maintained trails (Meadow Creek, South Willow Creek, Willowbrook). Peaks deeper in the Gore are notoriously difficult to reach.
Buffalo Mountain: North Couloir (aka Silver Couloir, also Elvis)
Buffalo Mountain: Elvis's Crotch
Buffalo Mountain: David's Wave
Skiing Red Buffalo Pass (Bob Portmann, January; Katie Larson, June)
East East Peak of Red: Little Red Riding Hood
East East Peak of Red: What Big Eyes You Have
East Peak of Red: White Diamond
Grand Traverse Peak: South Face
North Traverse Peak: NW Face and W Face
Jacque Peak: SE Face, North Face, Guller Ridge
West Deming, East Face, Seldom Flat