Quandary, North Face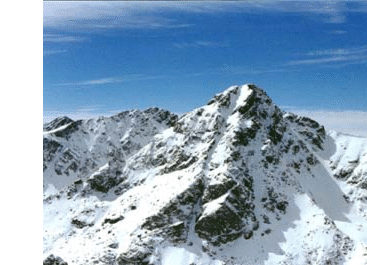 Above is a late May 2007 view from Atlantic's summit. The snow is nicely continuous to the bottom. Below is a shot on July 1, 2007, from the east ridge of Pacific. Tracks were visible.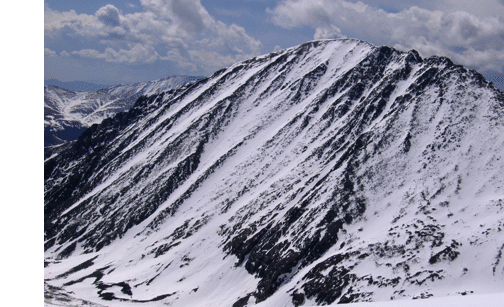 Here is Elke Dratch skiing the bottom part of a steep couloir quite a bit to the east of Quandary's main north face. The shady part was very icy. May 28, 2008. This is steeper than it looks in the photo!