Summit County, Colorado; Grays and Torreys Area
These routes are all close to Grays and Torreys or the Eisenhower Tunnel or Guanella Pass.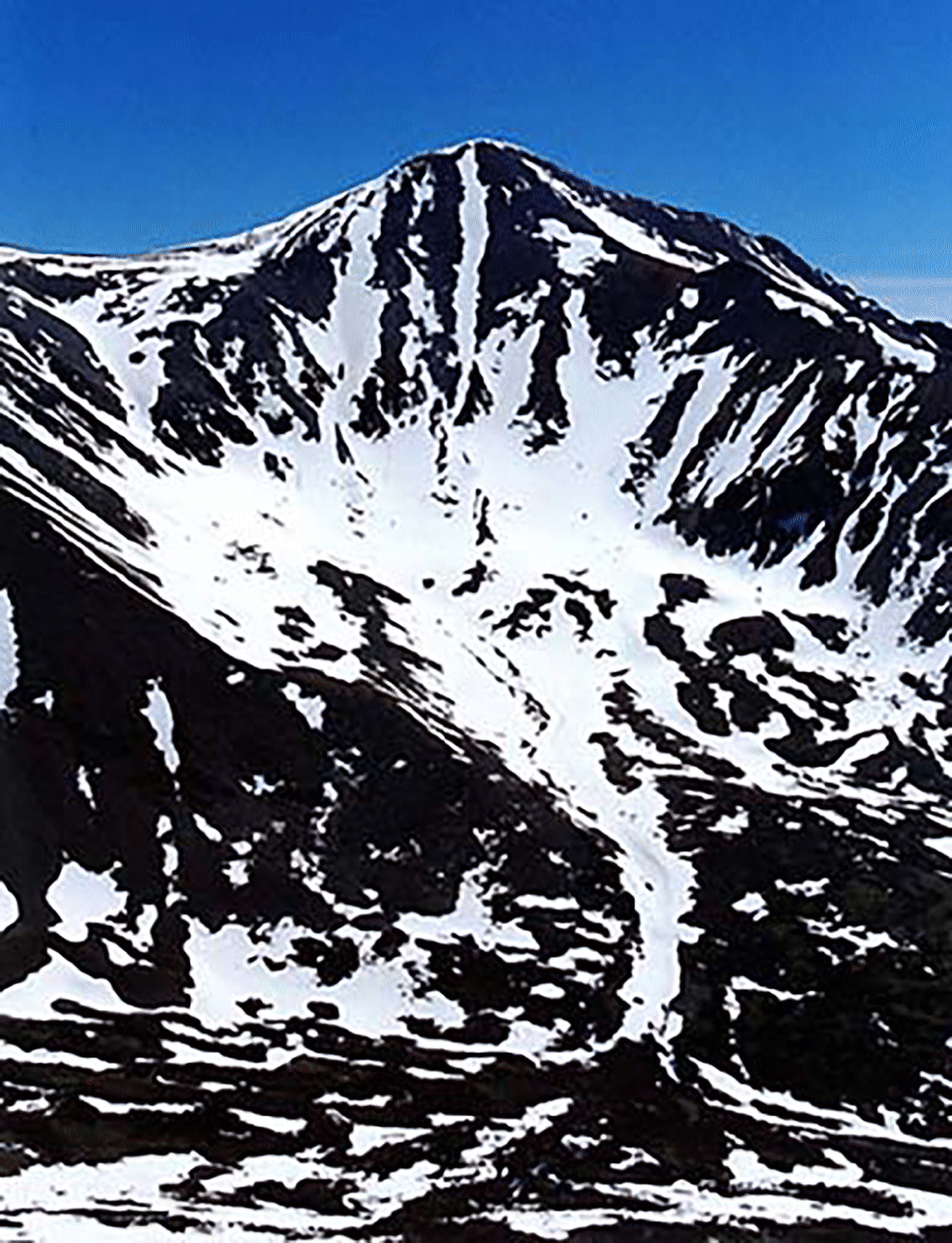 The Ribbon on Grays is not always in, so grab it when the conditions are good. It seems like it is skiable only about one year in five.
 

A panorama from the top of Golden Bear: Hagar and Snoopy on the left. Loveland Ski Area with Torreys behind. Keystone with Guyot and Baldy behind. Breckenridge area. And Buffalo and the Gore Range behind me. Photo by Richard Seeley.
Argentine East Face: Voltage Drop, Amped, Short Circuit
Skiing the Tuning Fork (Jim Whipperman)
Coon Hill to Ptarmigan Traverse